What are the top Challenges facing hospitality Industry? We know that the hospitality industry is both a vital part of New Zealand's identity and a special case when it comes to presentation and display.
So that's why Mills Display has a dedicated inventory of everything you'll need to make sure your business is fully kitted out – whether you're running a local hotel, motel, café or bar; you're in charge of catering for a hospital or rest home; or you're running your own catering or events company.
Of course, as well as our FRESH catalogue, we also have close ties to international suppliers which cater to all types of hospitality business to ensure that, whatever your challenge, we will find the right solution.
The get the ball rolling, we thought we'd highlight the four leading challenges facing hospitality industry this year when it comes to presentation and display and how we think they must be dealt with.

Challenges facing Hospitality Industry: Quality and look
The prime driver for much of the hospitality industry is perception – quite simply, if you're running a business in which customers grade you on the quality of their experience, then you have to provide them with an experience which is consistent with their expectations.
We understand that this can be broken down into two areas: Preparation and Presentation
Preparation: People working with food need to be able to trust that they're working with the best quality equipment, whether that's hygienic cutting boards, or well-made knives and utensils. Because the current trend for front of house preparation also means that a lot of how preparation is conducted will be judged by your customers we also understand that preparation equipment like trays, pots, ramekins and utensils have to be consistent with your business's overall look.
Presentation: Consistency means understanding your business's intention – whether you're serving food in a relaxed bar setting, high class reception area, pool-side or at a spa, or serving large numbers of people in a hospital or care home. Each separate location requires a different style and we're confident that we can find the quality and look to match both your budget and your customers' expectations.
Challenges facing Hospitality Industry: Safety
Working with food requires high levels of compliance with council and national government regulations to ensure the safety of you, your employees, and your customers or clients.
The hospitality industry needs to be absolutely trusting of its suppliers so that it can minimise breakages and injuries in workplaces which are often high-stress, busy environments that are operated over long periods of time. The quality of crockery, preparation equipment, utensils, presentation and display gear, needs to be hardy as well as stylish.
Food safety programmes and codes of practice mean that businesses have usually already identified the risk areas for food safety so it's vital that all their presentation and preparation equipment conform to full safety standards, they are made of approved materials and they are being used in situations which are fit for purpose. To this end presentation equipment – whether it's made up of large barrels, impulse stands or platters, or simply bowls, dishes, plates and menu holders – needs to be:
Made of an approved, food-grade material,
Be easy to clean,
Cope with the temperatures and conditions to which they will be subjected.
Challenges facing Hospitality Industry: Availability
In order to maintain a consistent look and quality for a business, you have to ensure that the style of preparation and presentation equipment will be available over a long time period.
In hospitality, breakages and the life-expectancy of display materials are simply a fact of life – what is important is that you can trust a supplier to be able to replace like for like quickly and expediently. As well as having a proven range of melamine, polycarbonate and sanitary-grade acrylic presentation and display trays, bowls, plates and platters, Mills Display prides itself on having an international network of suppliers to source a perfect match to your requirements. Because we also work with Dalebrook in the UK and Trenton in Australia, we also have access to a vast range of kitchenware, cookware, buffet ware, glassware, dishes, racks and trolleys.
Businesses which are starting out need the security of knowing that the look and style they want to create is going to have longevity – it's just not good enough to find six months down the track that your ice buckets are no longer in stock or that they've discontinued your chosen range of latte bowls. Equally established businesses need the peace of mind of working with a company which has the reach and proven track record of sourcing the styles they want.
Challenges facing Hospitality Industry: Efficiency
Very few businesses are in it just for the love of it, let's face it. And we understand that success is built on two foundations: financial rewards and personal enjoyment.
In order to gain both of these accolades in hospitality it's vital to ensure the smooth running and efficiency of the operation and that comes down to not only workflows and processes for staff, but also the seamless integration of all the tools at your disposal.
At its very root, we understand that this comes down to simple logistics such as the stack-ability of plates, bowls and display platters; the weight of presentation-ware to aid ease of service; the dimensions of all equipment so that storage doesn't become a burden; and the availability of good signage and service-ware such as trolleys and trays so that your customers' experience is fast and professional.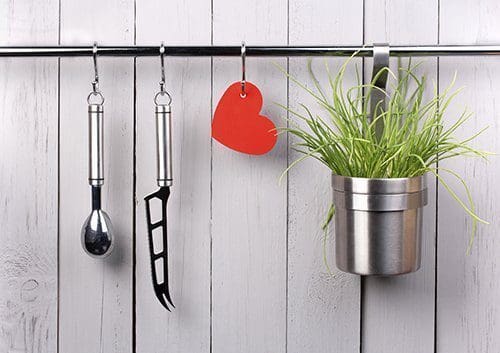 Send an Enquiry to Mills Display Today
If you're looking to start out in hospitality or you want advice on how to help your hospitality business grow and succeed, you can contact us at Mills Display and our expert team will guide you through the perfect solutions. We'll make sure your business is well equipped to face any challenges facing hospitality Industry. Use our online contact form, email us at sales@millsdisplay.co.nz or call our Auckland office at 09 634 5962
Download your Free Mills Display E book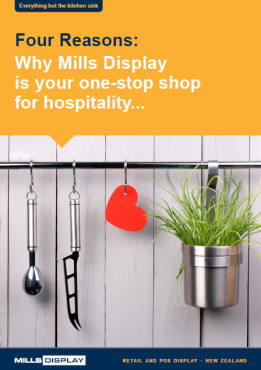 Oops! We could not locate your form.