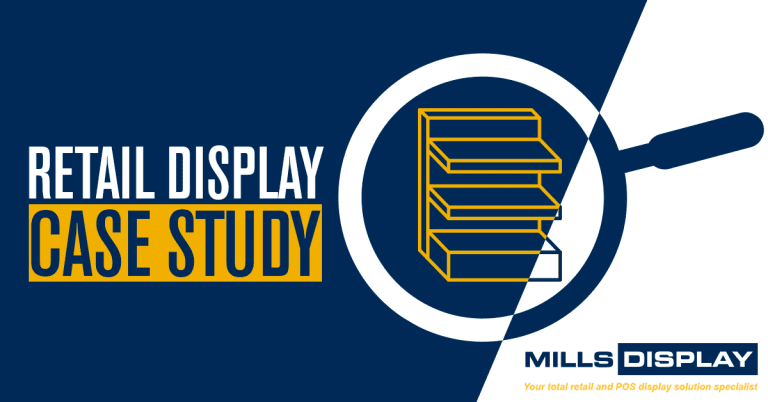 Cage trolleys offer a simple solution for moving stock around the warehouse or retail area, for big or small businesses. Contact Mills Display today…
Save time, money, and make your operations compliant with health and safety legislation by using cage trolleys. Increase productivity by saving staff time and decrease stock losses by storing and moving items correctly.
Why you should use cage trolleys?
Streamline your stocking and storage systems by adding cage trolleys to your operations. Our cage trolleys reduce the number of trips your staff take to restock shelves and decrease stock losses due to damage from being incorrectly stored or dropped.
They are easy to use, manoeuvre and can be used as temporary storage when needed. In short, they are an easy solution for a range of stock movement problems.
Who uses cage trolleys?
Any retail store that need to move items from storage to shelves will benefit from a cage trolley. Supermarkets, retailers, hardware stores, courier companies, hospitals and garden centres use our cage trolleys to get everything from A to B, quickly and with no damaged product.
Why do you need a cage trolley for health and safety?
New Zealand health and safety regulations mean that actions such as bending, lifting, and carrying heavy items are all discouraged. Injuries are common, especially when staff lift and move repeatedly, and these can lead to ACC claims and sick days.
For many companies, a pallet jack or sack barrow is used to move product around. However, if there are standard width doorways that pallets won't fit through, or the product is loose and doesn't stack on a sack barrow, then those options aren't viable.
To comply with OSH requirements, you need to have an option for staff to move product without carrying many heavy items and without having to take multiple trips.
To further ensure safety on the floor, our trolleys also have brakes. Once they're in place, there's no danger of unexpected movement.
What kind of cage trolley do you need?
There are a range of cage trolleys available, but you need one that fits your products and moves them safely to where they need to be. They aren't designed for massively heavy and bulky items, but are ideal for smaller items you can hand-lift at each end. Our cage trolley can move up to 300kg of product at a time, which is generous and makes it suitable for most products.
Our two-sided cage trolley with a shelf will meet most people's needs. In this instance, the shelf is removable, so you can take it out altogether. Or, you can easily re-install it using the simple drop clips to have the shelf at a different height that fits your products better.
For instance, it's hard to stack plants, so having one shelf lower and then having another shelf higher up means you can move more stock at once. Less trips back and forth saves a lot of time for your staff.
If you're shifting long items, having two sides open means you can take more objects stacked long-ways. If you are taking small packages, you might need to invest in a cargo strap that wraps securely around the trolley, ensuring nothing falls out.
When making decisions about what works for you, make sure you take the door size into account. The trolley needs to fit through all the relevant doorways from shop floor to warehouse. Our trolley is 1725mm high, 785mm long and 670mm wide, so it fits through standard doors easily.
https://millsdisplay.co.nz/products/cage-trolley-2-sided-with-shelf/
What are the benefits of cage trolleys?
The mesh sides mean you can easily see the product. The trolleys are often used as temporary storage, so being able to see what is stored there and how much stock is there makes life easier for warehouse staff. The trolleys don't take up much storage space either and can be moved easily if space requirements change.
Using them as temporary storage is a great idea, as you can unload one day, and then restock a few days later as needed- no double handling of stock and saves considerable time.
The steel zinc-plated powder-coated frame is suitable for use outside or moving wet items such as plants. They can also be used in refrigerated or warm environments.
Call us to find out if this is the solution you need
Here at Mills Display, we sell quality products that last the distance. Our cage trolley is hard wearing and will help you with health and safety compliance. The castors are long lasting and ensure a smooth controlled journey.
The addition of cage trolleys to your storage and stock movement capabilities make you more compliant with health and safety requirements. Your staff will also save time by taking minimal trips back and forth, as well as minimising the chance for stock losses by dropping or incorrectly storing items.
They make the whole process easier and faster, ensuring better productivity and cost savings for the organisation.
Contact Us
For any queries about our range of products or a custom manufacturing project, fill in the form below and we'll get back to you.