Because retail involves a constant battle to find new ways to engage customers we thought we'd talk to an expert about how New Zealand stores can use innovative marketing and new trends to raise their sales.
Valentyna Melnyk is Associate Professor at the School of Communication, Journalism & Marketing at Massey University and spends much of her time visiting and researching countries around the world. Therefore she knows what works and what's fresh in the world of retail marketing.
So we asked her what the main trends were at the moment and how to capitalise on them.
Main trends and ways to engage customers
"I think there are two big trends now. One that it is now more about appealing to emotions/entertainment from the store environment. And the second is the quality of personal interaction," she said.
Valentyna says the emotional component "has been very much ignored" in New Zealand marketing for a long time. However, we had a "head start" when it came to personal interaction. That's "because it is a small country and we do value one on one interactions".
So first of all, appealing to the emotions and the senses. How can the way you kit out your store affect the way your customers feel?
Valentyna says there's a growing trend for many stores to opt for straightforward sensory tricks. Examples are using scents to represent what they're selling or for decorating their stores in brighter colours. Those feel "more warming and comforting".
But she added that it's vital for stores to match their approach to their stock. After all, warm, sensual colours may work well for clothing and the smell of freshly baked bread is a guaranteed attraction for a food store. But neither helps sell IT.
Examples for good ways to engage customers
Valentyna says that Vodafone is a good example of a retailer that's working well with the new trend. That is by breaking down the barriers between the customer and the product. Because, in the world of hi-tech phones and tablets, it's all about being able to touch and handle the new designs. Therefore you can see how they feel and what they're capable of achieving.
"When you're talking about Vodafone, they want something with more tactile stimulation. As a retailer, you really want the customer to try to hold the phone and remove the barrriers from the need to ask. So they often have stands where you can just try to hold the product to get that sensory feeling."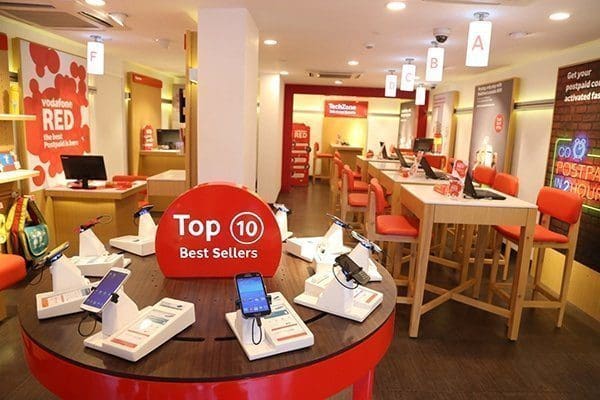 The way a store appeals to the senses is a great way to set it apart from the growing trend towards online shopping. Here customers are becoming used to parting with their money without ever handling the products.
A second way where bricks and mortar stores can fight back against online shopping is by offering a more personal experience. Valentyna says New Zealand is perfectly placed to capitalise on what's a growing global trend for more interactive customer service.
New Zealand as a leading country in retail environment
"I think these trends are just starting from research not so much from retail experience. So they are still yet to penetrate into the retail environment. But I think New Zealand is definitely better; probably the best country in the world for having a personal approach to people. I travel a lot in my work and I haven't seen a country which would be more likely to have this warm personal type of interaction. Maybe in the Pacific Islands but certainly not in bigger countries in Europe or the US."
In practical terms, this means more than a friendly smile and greeting. It means developing a rapport with your customers and gathering information on them. That's how you can understand their individual preferences and can respond to their personal requests.
"I keep advising from little stores upwards. Know your customers and give them a sense that they could chat with you and give them the sense that you value that interaction. Then you are helping them with their specific shopping goals. This would be a very strong point for smaller retailers. Other larger retailers just wouldn't be able to match. That's just because of the nature of the different retail environments."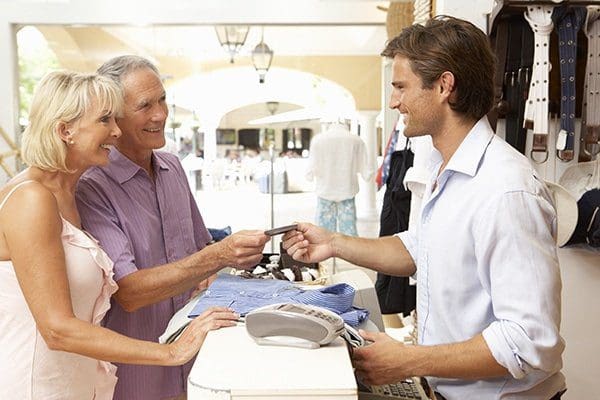 Other ways to incorporate customers
Again, the practical ways that you can incorporate this trend into your store involves working alongside the type of stock you sell. For example, in food retail if you can discover via data collection that certain customers at a specific time of time are usually time-poor – say, during their lunch hour – then you can adapt your marketing accordingly by moving ready meals and takeouts to displays at the front of store.
Or if you know your clients' birthdays, anniversaries or special events and you're in clothing retail, then you can target them with ideas. For example for a new dress for those specific occasions. Hence you ensure those dresses are in stock when they are able to browse.
Even the way your store is laid out with point of sale, display cabinets, shelving and other retail displays can be designed to appeal to them. Those offer advice on alternative uses for products or ways in which different products can work together.
In retail's constant battle to attract customers Valentyna says that New Zealand is already a world leader. It is appealing to the new trends of emotional and sensory engagement, and personal interaction. It's now simply a matter of putting what comes naturally to us into practice.
For more information on how Mills Display can custom-build or find a simple solution to your business's efforts to engage with customers, contact one of Mills Display's experts via email, Livechat with us on the website or phone our Auckland showroom on 09 634 5962. Also, take a look at our 8 innovative retail merchandise display ideas for you.
Enquire Now with Mills Display
If you want Mills Display to help your business get a unique look by sourcing the best retail display products from around the world, message or LiveChat us via the website or call us on 09 634 5962.
Follow us on Facebook and Google My Business for our latest products and NZ Retail updates. Also, take a look at our 8 innovative retail merchandise display ideas for you.
Contact Us
For any queries about our range of products or a custom manufacturing project, fill in the form below and we'll get back to you.