Nothing helps you stand out from the crowd like bespoke, branded custom retail product displays.
From signage, storage and point of sale to your entire store or showroom's layout, it pays to reinforce your brand and make the most of your merchandise by using custom-created retail products.
Guide for Custom Retail Product Displays
Mills Display excels at creating a full range of retail store products to suit your specific needs. So to help you find the perfect fit, here's our 10-stage plan.
Scout out your store:

You probably know your store like the back of your hand. All the shelf displays, retail counters, point of sale counters and retail racks. But it's worth taking another look to see for yourself what you customise to help reinforce your brand. Help tell your business's story, and help guide the customer to make that purchase.

Identify goals:

Why do you want to create customised display product? If it's to reinforce your brand you might look to get your company logo printed on items. Examples are shopping baskets, trolleys, display cabinets or signage; if it's to help tell the business's story, you might look to custom-create display stands out of different materials. For instance, wooden crates to give an organic, natural feel, or moulded plastics to give a sleek modern look. Whether it's to help push sales, you might look to customise signage to guide buyers through the store or link products together which might not otherwise sit together in the store.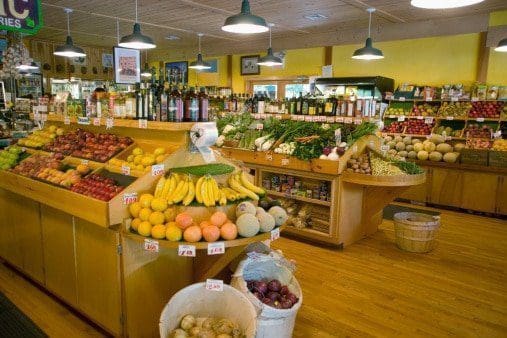 Talk to our team:

Once you know where you're looking to add customised display solutions to your store and you understand your goals – talk to our team at Mills Display. We've had years of experience creating the right fit for thousands of businesses throughout New Zealand. Therefore we know a few tricks of the trade. Our website has a specialised custom solution form where you can outline your issue and we'll get right back to you. Alternatively, you can contact us via Live Chat on the website, call us on +64 9 634 5962 or pop into the Auckland showroom at 327A Neilson Street, Penrose.

Choose your level of customisation:


We have a good range of items which are able to be customised. For example you can choose your own colour of shopping basket or have your logo printed on any number of styles of shelf-talkers. Alternatively, you can choose to start from scratch and have an entirely new display product created to suit your needs. In the latter case, we can arrange to create anything from moveable display stands to customised packaging.

Measure up:

After your initial talk with Mills Display, you should have a good idea about what's going to work for your business. Now you need to get to grips with the specifics. If you're hanging posters, you need to know how to be fix them to the ceiling; whether you're arranging shelf-talkers, you need to know the right size; if you're displaying food, you need to know the food safety grade of the desired material; you're are looking for matching colours to your brand? You need to know the specific make-up of that colour. Our experienced team can be on call to help you every step of the way during this vital stage.

Arrange a site visit:

We'll come to see you to make sure we've got every angle covered and to talk to all the people involved in making the purchase and using the product. It's amazing how often a site visit will uncover a solution. Although none of us have thought about up until this point. Plus, we have tens of thousands of products in our catalogues and, as many of our happy customers have found out, understand how they can be used across a range of different businesses.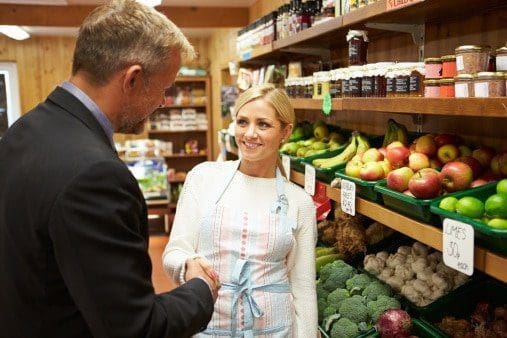 Arrange for a demonstration or prototype:

Depending on what level of customisation you require, we will be able to show you exactly how our bespoke display products will look and work for you. This could occur during the initial site visit. Also, if you're looking for something to be manufactured specifically to your needs, we'll arrange for a prototype to be made up before you commit to a full order.

Check you've got what you wanted:

This vital step means checking your branding, colours, measurements and functionality are all correct. A demonstration or prototype is only as useful as the people checking them over. Moreover, there's always the chance that seeing your display product in situ reveals an extra issue. There is a solution in the same order.

Make your order:

Once you're happy with the level of customisation and its level of functionality, you can place your full order. Depending on whether this will then require sourcing products from overseas, or manufacturing bespoke items from our New Zealand workshop, we will let you know our turnaround time.

Feedback and analysis on the product:

This is the step which many businesses fail to follow through on. Also, it's vital that you analyse the success of your customised display products either though talking to your customers or by looking at the data surrounding your sales. The beauty of customised creations is that they can be repeated if deemed successful. Otherwise, you can adapt if you encounter further issues. Mills Display is always happy to work alongside our customers. Hence, it's our goal to continually update their display products to adapt to their customers and business's needs.
For more inspiration about how Mills Display can help customise the perfect display solution for your business, download a catalogue, email us or talk to one of our salespeople on Live Chat. Also, take a look at our 8 innovative retail merchandise display ideas for you.
Enquire Now with Mills Display
If you want Mills Display to help your business get a unique look by sourcing the best retail display products from around the world, message or LiveChat us via the website or call us on 09 634 5962.
Follow us on Facebook and Google My Business for our latest products and NZ Retail updates. Also, take a look at our 8 innovative retail merchandise display ideas for you.