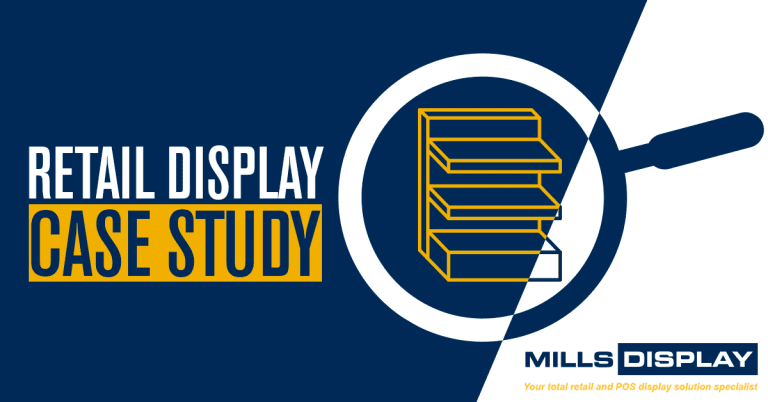 Stop power tool theft case study. Our Team of retail display professionals can help your business find the right product display solution. Call us or visit our showroom at 327A Neilson Street, Penrose in Auckland.
We work alongside many New Zealand businesses to create retail display, point of sale and merchandising products. Our retail display catalogues and website product range can offer practical information.
But nothing beats talking with one of our retail display professionals to discuss how we can help you.
What was the problem the customer needed solving?
One of our Hardware customers contacted us with a problem around theft of their Power tools.
How did we help this local retail hardware store…
We discussed with our customer what the issue was and provided one of our many security products to help. This particular product is attached to a surface with a strong adhesive tape and then the cable is locked around the product.
These are easily installed and are very simple to use, especially suitable for items that have a wrist strap. If the alarm is triggered by mistake there is a remote that can be used to turn it off. Our customer said this sounded like a good option and they were willing to trial it.
What was the outcome to help stop Power tool Theft…
Our customer trailed the Recoiler on one of their Power tools and it worked as an effective deterrent. As there was minimal install time they viewed it as an efficient way to secure the product without wasting staff time.
They particularly liked the option of having the remote to be able to turn the alarm off without having to walk all the way over to the product. Our customer is now going to continue the trial a little longer with a view to rolling the product out to all stores in the near future.
Enquire Now with Mills Display
If you want Mills Display to help your business get a unique look by sourcing the best retail display products from around the world, message or LiveChat us via the website or call us on 09 634 5962.
Follow us on Facebook and visit our Google My Business page for our latest products and NZ Retail updates. Also, take a look at our 8 innovative retail merchandise display ideas for you.
Contact Us
For any queries about our range of products or a custom manufacturing project, fill in the form below and we'll get back to you.