Our cargo shopping trolley is a multi-purpose trolley that suits a large variety of occasions: you can use it to load your shelves; otherwise, it is super versatile to use for customers and staff in hardware stores, garden centres and back of store.
This trolley is exceptionally sturdy and holds up to 200 kg of items.
The top basket can fold down to allow more space on the bottom shelf; products with sheer volumes could easily fit in.
The lower shelf applies the spring-loaded mechanism to enable more effortless loading and unloading.
Alternatively, we can remove the springs and customise into a flat deck upon request.
The trolley is zinc-plated with a clear coat. Is super easy to clean and is protected against corrosion in normal use.
Handles are customisable to different colours and we can also print your logo on them (minimum order quantities will apply).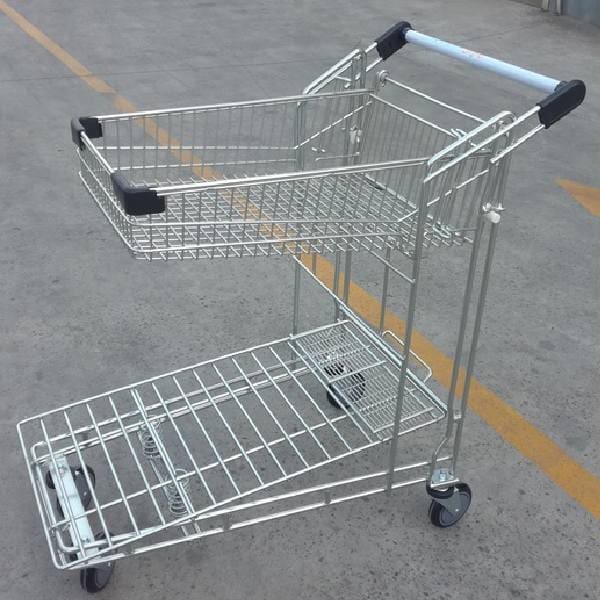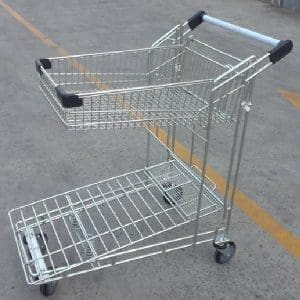 Enquire Now with Mills Display
Contact Mills Display to help your business get a unique look by sourcing the best retail display products from around the world.
Message or LiveChat us via the website or call us on 09-634 5962.
Follow us on Facebook and Google My Business for our latest products and NZ Retail updates.
Also, take a look at our 8 innovative retail merchandise display ideas for you.