All the major areas of growth in retail seem to involve high-tech gadgetry, big data analytics and customised personal sales. At Mills Display we believe there's still a high demand for good, basic bricks-and-mortar display in the New Zealand market. What's more, many of the new retail display trends and innovations are creating extra emphasis on how you store is fitted out and planned. It's a case not of letting new technologies bury the old-style of retail display trends.
However, traditional store design can adapt and grow to accommodate a new generation of customers and new methods of selling products. Globally, the pace of retail display trends development is gathering speed all the time. This seemed out of the realm of possibility even 12 months ago is likely to become the norm during 2016.
New Zealand is generally slower to adopt some of the more futuristic retail trends. However, we're likely to see a large change in the way our stores do business. Also, our customers hunt out merchandise over the near future.
So here are three new retail display trends and innovations which have been a global highlight in 2016. Mills Display can help your business adopt them and make them a success. Wearable technology and the Internet of Things 2016 will likely see a huge growth in wearable technology; mostly glasses and watches.
Also, what the gimmick of the last couple of years is likely to become more mainstream. One of the key areas where wearable technology and the Internet of Things (homes, devices, appliances, vehicles and buildings embedded with WiFi-connected technology) is likely to make a real difference is in the world of retail display trends.
New Retail Display Trends you should adapt to
As this article predicted last year, imagine a person carrying or wearing a WiFi connected device walking past three shops each day on their way to work. A mix of that person's own technology and technology owned by each of the stores. The stores will soon be able to record and "learn" that person's regular route. They are able to use this data is able to send real-time deals to the wearer; just as they are approaching the business. Also, potentially customising those offers to that person's likes and dislikes.
Impact on future shopping behavior
The impact is still a futuristic scenario. However, the growth in wearables and the collection of data makes it very much a near-future experience. Retail businesses need to be able to foresee how their shops will have to change to serve this new brand of customer. From a retail display trends point of view, shops will need to create new areas of display. They will signage to reflect the fact that wearable technology is guiding customers to products.
Yes, aisles and point of sale displays will still be important for regular shoppers. However, this new generation of customers will have products "displayed" virtually. So, stores will require more backroom storage and "drop-points" within the store where merchandise can be picked up.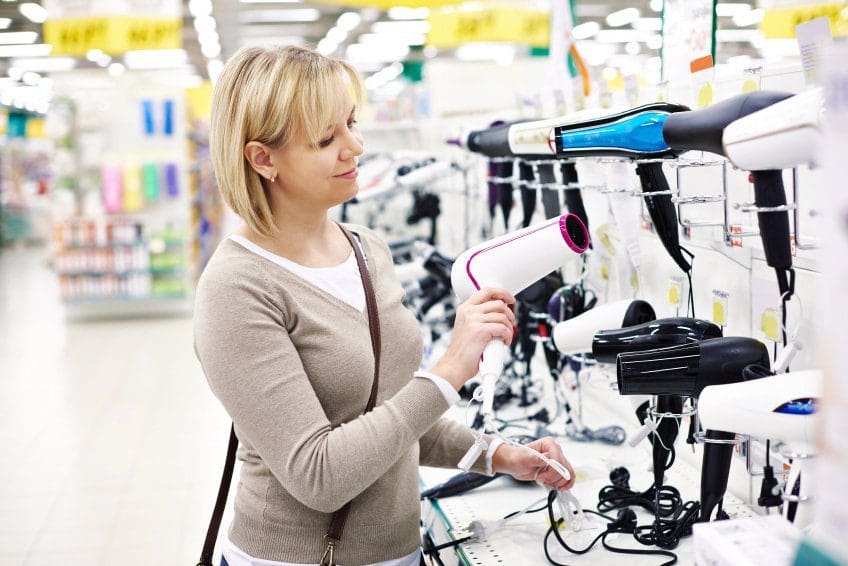 Retail Display Trends – Showrooming Techniques
The days of thinking that mobile devices and online shopping sounded the death-knell for bricks-and-mortar businesses are long gone. Plenty of businesses which originated as virtual stores have now learnt the benefit of a High St presence. Whether that's a flagship store where their products can have the spotlight shone on them, or in showrooming stores where customers can try out products before, potentially, buying online.
The importance of showrooming is that it requires a slightly different appreciation of displaying a product. They need more emphasis on signage and information. Furthermore, security devices attached to loose items to avoid theft are important.
There's obviously less emphasis on point of sale displays because that's not the sole aim of the store. Instead fixtures and fittings are likely connected with Beacon technology. This "learns" how long a potential customer spent browsing a certain category of product. Therefore it is then able to connect with them later in the day via email to supply further information about special offers or new and related products.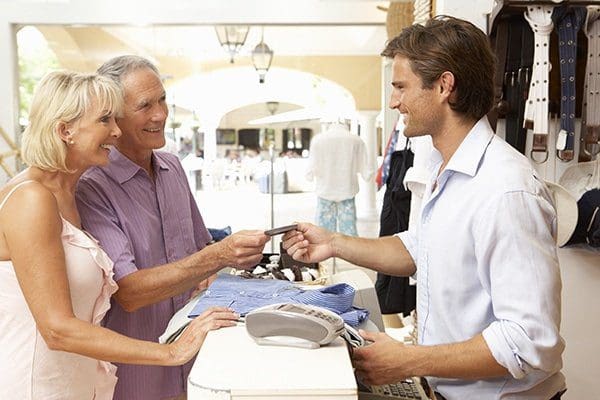 Retail Display Trends – Personalisation is the key…
Being a generally friendly and open country, New Zealand already excels at many forms of customer interaction.
However, the amount of data to share about ourselves (regardless of how we might think of it) has increased dramatically over recent years. 2016 is likely to see a further increase in the amount of personal details shoppers. There are handed over to retailers in a bid to receive a more customised, personal service. Loyalty programmes which understand frequent purchases, buying behaviour, time-poor customers – even birthdays – allow retailers to tailor the way they approach or serve specific shoppers. They also improve the overall customer experience. And there's always the opportunity to cross or upsell when you understand you customers' needs.
In terms of display, this personalisation of the customer experience requires clear signage and information points. It also requires fitting out your store to allow types of customer (for example those who want to browse as opposed to those who have little time to shop) different zones. There's also potential to mix products on retail shelving or in display cabinets according to personas which you've identified.
Contact Mills Display to find out more
For more inspiration about how Mills Display can help your business prepare for the future of retail, download a catalogue, email us or talk to one of our salespeople on Live Chat.
Follow us on Facebook and Google My Business for our latest products and NZ Retail updates. Also, take a look at our 8 innovative retail merchandise display ideas for you.
Contact Us
For any queries about our range of products or a custom manufacturing project, fill in the form below and we'll get back to you.