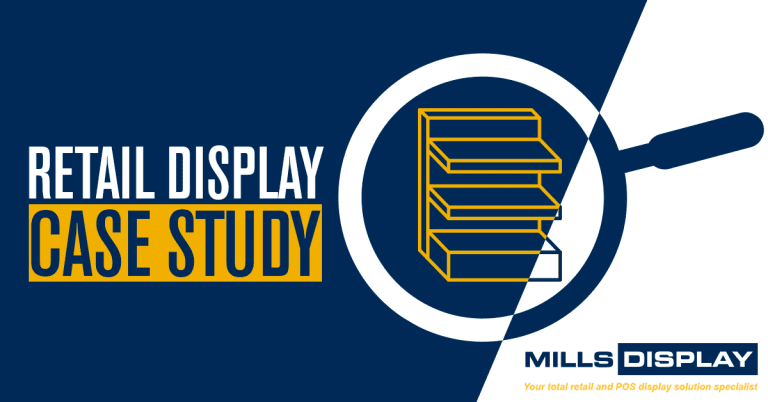 Dunnage racks case study. Our Team of shelf product presentation professionals can help your business find the right product display solution.
Call us or visit our showroom at 327A Neilson Street, Penrose in Auckland.
We work alongside many New Zealand businesses to create retail display, point of sale and merchandising products.
Our retail display catalogues and website product range can offer practical information.
But nothing beats talking with one of our retail display professionals to discuss how we can help you.
Chilled food storage problem the customer needed solving?
One of our supermarket customers approached us as they were looking for a chilled food storage option.
Specifically they needed to keep chilled food off the floor at a minimum height.
How did we help this local supermarket store?
We did have a product widely used in the industry currently but this didn't fit their needs exactly.
Our product manager contacted a range of our suppliers to see what options they had available.
We came across Dunnage racks from one of our suppliers and they fitted the bill perfectly.
The Dunnage racks can hold up to 600 kg's of weight, are 300 mm off the ground and come in four sizes.
These two features were key for our customer along with the ability to easily clean the racks.
Made from hard wearing HDPE these racks are designed to be long lasting and weather the demanding conditions.
What was the Product Display Solutions outcome?
Our customer reported back that the Dunnage racks performed exactly as required.
The ability to mix and match sizes was also helpful as they had some tight spaces to work with.
They kept the food off the ground at the required height and were easily moved around with a fork lift or pallet truck.
Also the ease of cleaning them due to being HDPE was a bonus as this needed to be done regularly.
Enquire Now with Mills Display
If you would like Mills Display to help your business with food storage please get in touch!
You can message or LiveChat via the website or call us on 09 634 5962 or visit our showroom.
Follow us on Facebook and visit our Google My Business page for our latest products and NZ Retail updates.
Also, take a look at our 8 innovative retail merchandise display ideas for you.
Contact Us
For any queries about our range of products or a custom manufacturing project, fill in the form below and we'll get back to you.