Despite the groans and tweets about hot cross buns and Easter eggs at the supermarket, 2018's seasonal consumer cycle is already well under way in all sorts of shops and stores around New Zealand. In this Blog post we will share with you 5 seasonal merchandising ideas.
Importance of seasonal merchandising ideas
The sales and spending figures from Christmas 2017 show exactly how important marketing and merchandising is. According to Paymark data spending in December was up 8% on the previous year. The consumers were handing over $5.493 billion during the month. This data is the network which covers more than three quarters of the country's Eftpos terminals. Some regions saw double digit spending growth of 10.1% over the previous year. Also, the number of transactions throughout New Zealand was up 8.2% on December last year. Some of those regions are Bay of Plenty, Marlborough, Auckland, Northland and Southland. In short, Kiwis are spending more and buying more. Retailers need to be smart about how they can tap into that consumer confidence. We're all aware of the typical seasonal marketing drives:
January – New Year Sales and Public holidays
February – Back-to-school Sales
February – Valentine's Day Sales
March/April – Easter Weekend Sales
June/July – Winter Merchandise Sales
October – Halloween Sales
December – Summer Merchandise Sales
December – And, of course, Christmas Sales!
But it's all very well understanding that these events are going to reappear like clockwork each year. It's another having the right retail displays, merchandise and targets to make the most of the extra consumer demand. And no one enjoys filling the bargain bins with unsold stock at the end of each festival or event. At Mills Display we've had 30 years' experience of sourcing point of sale, display and signage from around the world. Furtheremore we provide a custom-manufacturing site and industry-specific displays. Also, we are working alongside a broad range of Kiwi retailers to make the most of all sales opportunities. Over the years we think we've learnt a thing or two about what makes successful seasonal merchandising ideas. So here's our 5-point guide to ensuring your store is able to roll through each annual cycle profitably.
1) Plan
It's true of any industry and any campaign: you can't just wing it. Of course your lead in times will depend on whether you're directly servicing the consumer. Or sometimes you're providing goods to be on-sold to retailers but generally if your campaign is for Halloween in October. But then again your planning needs to begin in June with purchases made in time for delivery in September. Planning isn't just about finding the right on-trend products either. You should research the latest display trends and plan how you intend to show your products in your store. This is one of our seasonal merchandising ideas.
2) Don't limit yourself to familiar festivals and holidays
New Zealand's diverse population means that you should consider a wide range of annual festivals on which to base marketing campaigns. Also, should give you a lot of inspiration to create eye-catching retail displays. Matariki (Maori New Year) takes place in late May or early June and is tied in to the appearance of the Pleiades constellation in the night sky. Chinese New Year occurs between January 21 and February 20 each year and is celebrated as the start of the Lunar New Year or Spring Festival. Hindu religious festivals occur throughout the year but the main two are Diwali in October or November and Holi in February or March.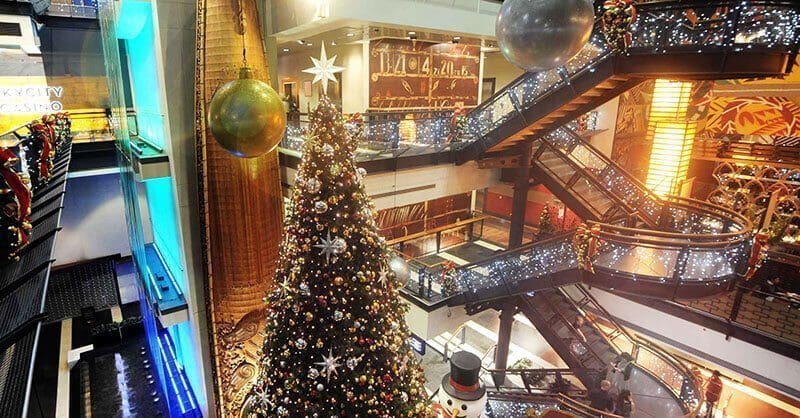 You can also use unfamiliar Hispanic festivals to create unusual marketing displays. Examples are holidays Cinco de Mayo and Dia de los Muertos. Just don't expect the same mad rush as for Easter and Christmas! And, because New Zealand is sports-mad, don't forget the beginning of each sporting season too. Super Rugby, trans-Tasman netball, the A-league football, NPC rugby, the cricket season, basketball. Also, occasional international events such as the Olympics and world cups all offer great ideas for seasonal merchandising ideas and marketing campaigns.
3) Display, display, display!
At Mills Display we're duty bound to focus on creating eye-catching retail displays throughout your stores. These range from entrance to point of sale. But your customers don't want to try too hard when they enter your store. So how you show off your merchandise has to do all the work for them. The golden rules to seasonal merchandising ideas are to get the message across quickly (ideally via shop-front window displays); create a dedicated space for your seasonal merchandising idea and keep it well stocked throughout the buying period; provide a mix of familiar and innovative products and display techniques; and push the local New Zealand angle as much as possible.
4) Create a community atmosphere
One of the key ingredients to any festival, event or holiday is that it brings people together. And that means that your seasonal merchandising ideas should stretch out of the store and into the wider community. Thankfully, social media makes this simple and by sharing your store's displays around your customers. You can spread both the idea of what you have in store but also the message behind the seasonal event. As well as social media, tried and trusted campaigns such as holding in-store entertainment or events are also good ways to attract interest. Furthermore they are gathering information on your customers.
5) Keep it moving
Ideally, you should have an annual list of rolling campaigns. That will help you to always attract something different for your customers. And don't be put off by those who whine on Facebook or write letters to the editor about Christmas decorations going on sale straight after Halloween. Or Valentine's Day cards being on sale as soon as the New Year sales are over. Retail is a constantly evolving process with new innovations in merchandising, displays and products. And to make the most of these innovations it pays to understand and plan your campaigns to run throughout the year.
Enquire Now with Mills Display
For more inspiration about how Mills Display can help your business organise its seasonal campaigns create successful merchandising displays, download a catalogue, email us or talk to one of our salespeople on Live Chat. Follow us on Facebook and Google My Business for our latest products and NZ Retail updates. Also, take a look at our 8 innovative retail merchandise display ideas for you.
Contact Us
For any queries about our range of products or a custom manufacturing project, fill in the form below and we'll get back to you.