We're only a few months into 2015 and already some of the world's largest annual retail expos have made waves in how the industry is facing the future. At Mills Display we know how much our customers like to keep on top of the latest innovations as well as making sure you have the very latest information about smart retail solutions at your fingertips. So we've scanned New York's NRF 2015, Las Vegas's SPECS 2015 and a host of store openings to bring you what we think are the coolest retail innovation ideas.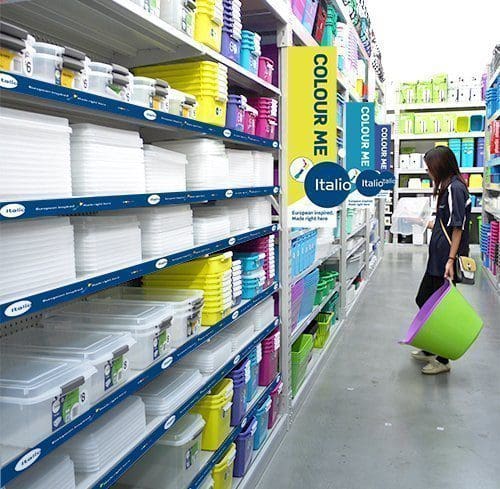 Retail Innovation #1 Touchscreen Tech
At NRF 2015, eBay showed its Connected Store concept which mixed the digital and physical world's by creating a touchscreen wall that allows customers to send items directly to the fitting room. Once in the fitting room the experience continues with another touchscreen where shoppers can ask an associate to bring them another size or colour, and even pay for their purchases.
Retail Innovation #2 Beacons
Shelfbucks Inc showed a way to change iBeacon usage by, instead of marketing to customers' smartphones and tablets which they are in store, using the technology to allow customers to learn more about products or receive promo information by touching their mobile devices to beacons around a store.
At NRF 2015, IBM hosted a roundtable discussion featuring Kohl's EVP of digital innovation Ratnakar Lavu, who talked about the company's use of beacon technology. The retailer is currently testing location-awareness technology in 22 stores in both tech-savvy and non-tech-savvy markets and is keen to create an experience for the customer with a high level of personalisation. "We haven't cracked the nut on beacons just yet," Lavu says. "But one thing is for sure for us it is not just about the offer, it is the offer and the experience."
Retail Innovation #3 Digital Signage
Panasonic has released Powershelf, a fully integrated retail merchandising solution to combine battery-free, wirelessly powered electronic shelf labels, beacon activated mobile advertising capability, inventory and price management software and out-of-stock sensor technology. And Lexmark International has debuted its new Digital Endcap solution that helps retailers increase the speed and accuracy of in-store signage execution, enabling them to move inventory, ensure proper brand representation and increase revenue.
At SPECS 2015 Spenser Paul, retail specialist at Google, outlined the benefits of digital signage in his presentation "Transforming the Store with Technology & Collaboration" saying that switched-on customers expected a digital experience even when browsing in stores and retailers could reduce costs and make time-savings. "Consumers want an immersive experience," Paul says. "You can easily display a message across all stores instantly with digital signage. Consumers want informed and purposeful store visits."
Retail Innovation #4 Planning Shelving
At SPECS 2015, Nadia Shourabora, CEO and founder of denimwear retailer Hointer and a former supply chain exec with amazon.com, said the days of having shelves chock full of merchandise with every possible variation (such as size and color) was over. Fare from being a sign of a successful business, she said it often led to store associates being too busy to assist customers, who are left overwhelmed. "Managing shelves is time-consuming," she says. Instead she wanted to bring the feeling of shopping online into the store where you get the "touch, feel and personal experience".
Hointer stores are now mobile-enabled showrooms where one sample of each denimwear product was placed on shelves or displayed on mannequins. Customers examine the merchandise, consult in-store stylists if they choose, and can then order as many variations of a product for try-on as they want using a mobile device.
Goods are automatically shipped to and retrieved from dressing rooms, and checkout and loss prevention are both streamlined as Hointer can automatically determine what items are brought into and out of the dressing room. Sales and customer satisfaction have both benefited significantly from this mobile showroom approach.
Make your signage work harder
The Museum of Modern Art (of MOMA) in New York has prompted more than a few column inches recently over the way it merchandises its stock in its gift stores around the US, Japan and Korea. While "innovation, creativity and quality" are the yardsticks by which items are chosen for display, the souvenir shops have taken to displaying them in a way which mirrors the experience customers get when in the museum.
Products are presented with a short description, the name of their designer or artist, and the year they were created. "It's really important to our customers to have the experience they have basically in the museum," Chay Costello, assistant director of merchandising, told AFP. "We try to reflect that in the stores, and we have signs that tell people who designs this, what the inspiration is, and we carry a number of things that are in our collection," she added.
Contact Mills Display For More Information
If you want any more information about innovative ways you can make your store more productive, create better workflows around your shop floor and help your customers find the products they want, contact our experts at Mills Display and we'll find the right solution for your business.