Innovative food ticketing from Edikio available in New Zealand!
Edikio retail food ticketing, self printed, reusable and cost effective. If this product is of interest to you please get in touch with our Team of retail display professionals. You can call us or visit our showroom at 327A Neilson Street, Penrose in Auckland. We work alongside many New Zealand businesses to create retail display, point of sale and merchandising products. Our retail display catalogues and website product range can offer practical information.But nothing beats talking with one of our retail display professionals to discuss how we can help you.
Everything you need in one bundle.
This new range of food ticketing cards are supplied with everything you need to get started. You get the printer, cards, ribbon and software to allow you to print a wide variety of images and wording. The extra cards and replacement ribbons are also available whenever you need them.
Solve those food ticketing issues.
This new range of self printed plastic cards do away with the need to print and laminate numerous paper tickets. These new printed plastic cards can be reused a number of times as they can be wiped down and won't curl or show water damage. This new range will allow you to do away with the laminated paper tickets that have to be reprinted multiple times.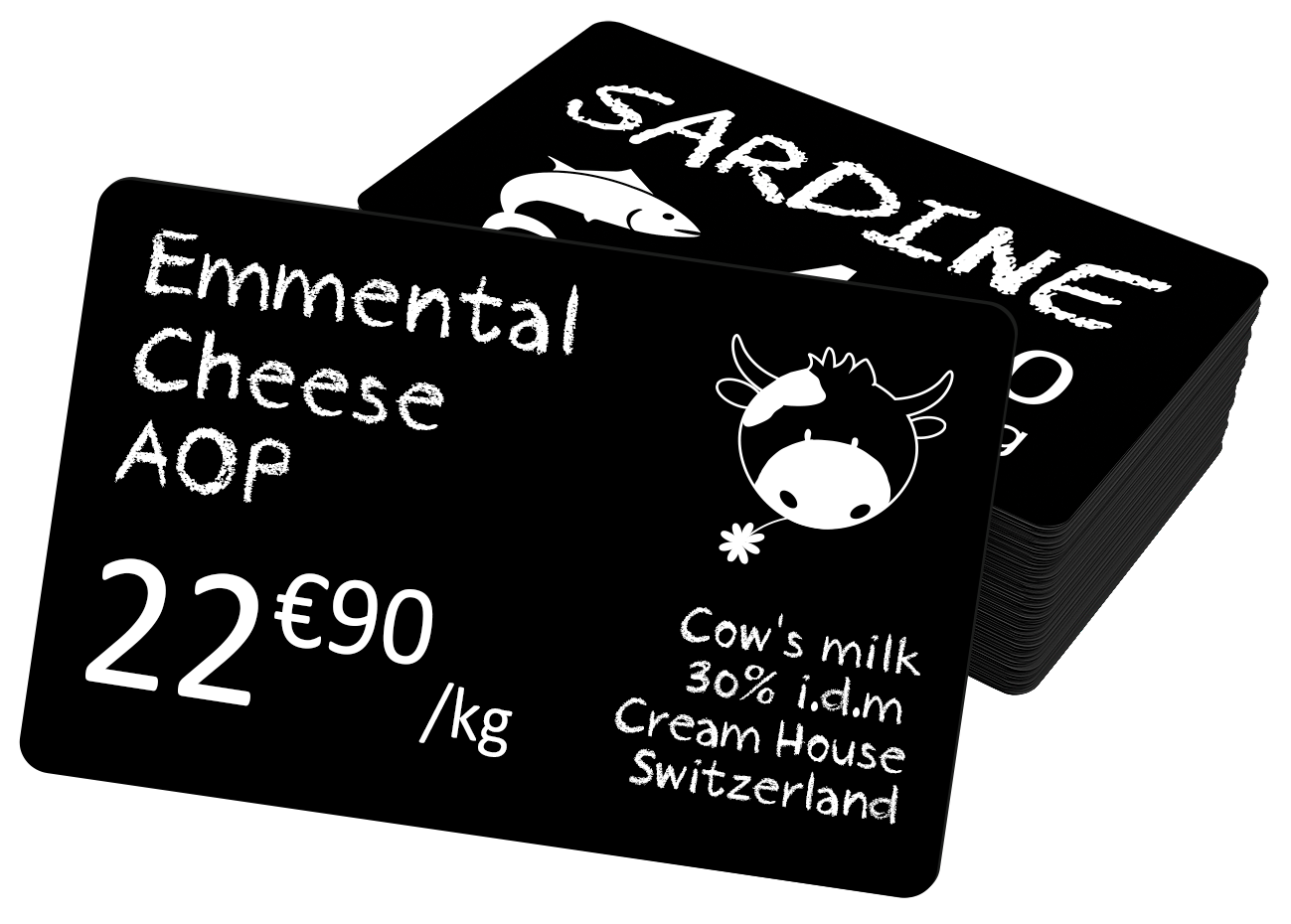 Print a wide range of content on the cards including graphics.
There is a wide range of content you can print on the cards including graphics, pricing, logo's, country of origin and much more. The software allows you to also print information on the reverse side of the cards in some instances. This will help your staff identify a product from the information printed on the back side of the card. You can choose a pre-designed template or create your own design with the dedicated professional software. There is also the option to import information into the software from an Excel file (products, prices, etc…). The Edikio software has a unique chalk handwriting font to give your labels a genuine look.
Contact us now to find out more on this exclusive range!