Mills Display is heading to New Zealand's largest international food, beverage and equipment trade exhibition this weekend with two key trends in mind: unique and boutique.
Fine Food New Zealand sees a full range of industries across foodservice, hospitality and retail gather once every two years to discuss and display the latest trends and innovations. So this weekend's event at Ellerslie's ASB Showground is the chance for Mills Display to shine.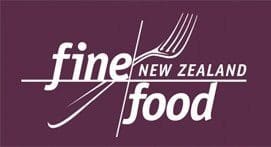 Because we've been supplying a wide range of food retail and hospitality display and presentation products throughout New Zealand for years (we've been going for more than 25 years), we're an already trusted name and a company renowned for working alongside Kiwi businesses to help them grow. But we're also always keen to stay at the cutting edge of an industry which prides itself in fresh ideas – and there's nothing hotter at the moment than offering personalised service to customers via bespoke presentation and display products, or tapping into the fashion for handmade, traditional artisan produce by using natural materials in retail and hospitality.
As well as our popular ranges of bowls, platters and presentation products for hotels, restaurants, catering and retail, some of the key products we will spotlight at the event will be:
Wicker baskets:
Made to look like traditionally woven wicker, our synthetic polyethylene fibre resin wicker is more durable, resistant to sun and water and food-safe. We offer a number of sizes, designs and colours to suit all retail or food service requirements.
Wooden presentation boxes:
Our crates are the perfect way to bring that market feel to a retail space or an organic decorative look to a hospitality business. And because our wooden products are New Zealand-made they can be custom-designed to suit your needs and branding.
Acacia chopping and presentation boards:
Just like the crates, when you are preparing food front-of-house or presenting platters in a retail or hospitality situation, being able to use a customisable, natural product like wood means that you can really show off that unique and boutique look.
"Chalk" board easels:
Nothing provides that market feel like a hand-written sign – whether it's simple pricing or menu specials, or more specialised information like recipe tips or where produce originates. And because the boards are wipe-clean and use specialised pens, there's no need for all that old-fashioned chalk dust.
Melamine slate trays and platters:
All the look of traditional stone slate without the weight, tricky cleaning and difficult storage. Melamine gives you a great artisanal style with a durable and food-safe product.
But as well as seeing what's on offer, the best thing about the trade show is having the chance to speak to us about how our experience can find the right product to fit your business. We can help with supply chain issues via our combination of New Zealand-made products and large international network of suppliers as well as tell you how we can custom-design the perfect display product – and, because we've been around for more than a couple of decades, you can trust us to offer friendly and honest advice.
Producers can track Mills Display down at stand F33 in Hall 3 of the Fine Foods New Zealand show, right next to our sister company IFP Group, which will showcase a range of packaging products to help small Kiwi producers reach a larger market. Group Managing Director Ivan Papich said that the whole New Zealand food industry had embraced the back-to-basics, natural look from boutique food retailers to large restaurants.
"Maybe 10 years ago some of these businesses wouldn't have lasted by going out and looking like a famers market, but now Mills Display is helping plenty of Kiwi companies tailor that unique boutique look," he said. "It's all about having a natural look while ensuring stylish presentation. So when people meet us at Fine Food NZ they'll be able to consult with us to find out how we can not only offer tried and tested products, but also ones which let them guarantee their individuality."
Fine Food New Zealand is the ideal event for New Zealand producers to experience what's new, innovative and on-trend in the world of foodservice, hospitality and retail. As well as having hundreds of exhibitors, it's a good chance to network with people from all aspects of the food-chain as well as learn from some of the best via its seminar series. Other interesting events hosted at Fine Food New Zealand includes the Innovation Awards, cooking competitions and demonstrations, bake-offs and baking masterclasses, a search to find the country's best barista and the Top Shelf Boutique Drinks Festival – Australasia's biggest trade liquor event.
Fine Food New Zealand runs from June 26-28 at the ASB Showgrounds, Ellerslie, and is held every two years to cater for businesses that prepare, serve and sell food and drink or operate in the accommodation and hospitality sectors. You can visit for free by registering by June 24 at www.finefood.co.nz or pay $25 at the gate.