Mills Display has got you covered when it comes to running a safe and healthy business. Learn how to secure your store with our safety equipment and our health and safety signage NZ.
Mills Display – The Best Health and Safety Signage NZ
When the Health and Safety at Work Act came into force on April 4, 2016, there was a lot of scare stories in the media about schools banning kids from climbing trees or sports clubs having to remove coat-hooks from changing rooms. The central role of the new legislation is to emphasise how businesses should be proactive in managing risks in their workplaces. And the best way to do that is to source your safety equipment and health and safety signage NZ from a company you can trust.
Safety Equipment and Health and Safety Signage NZ Solutions:
Here are 12 ways in which Mills Display products can keep you, your workforce and your customers safe:
1. Signage
A major part of conforming to the latest health and safety legislation is showing that you have a system in place to deal with potential hazards. And a good way to ensure that is to let workers and customers know what those specific hazards are. Signs can range from temporary warnings about wet floors to permanent no smoking, entrance and emergency exit signs.
2. Preventing Slippages
Keep your staff and customers safe by providing the right surface for them to tread on.
Secure your staff that are restocking shelves or working behind the scenes. And secure your customers browsing your aisles. Mills Display has ranges of safety mats and steps to prevent them slipping or over-reaching.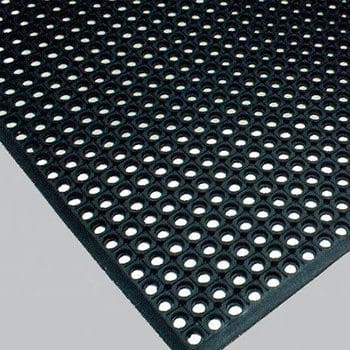 3. Preventing Spillages
The best way to prevent in-store spillages is to have well-organised shelves and retail display units. Mills display has everything you need from shelf talkers and dividers to customised produce bins to ensure your products stay where they can be seen and not end up as a hazard on the floor.
4. Food Preparation
Spoons, tongs, chopping boards and knives – all can be colour coordinated to avoid cross contamination and protect your customers. They are made of the highest quality materials to ensure your staff are safe while using them. And when you are working with food, we have the perfect range of benches and trolleys to help keep the area clean.
5. Food Presentation
Whether you're displaying in a deli, equipping a café or restaurant, or running a catering business, you need to be sure that your equipment meets the very highest food standards. Your plates, platters, trays, display stands, barrels, crates and baskets not only look attractive but also has to be safe.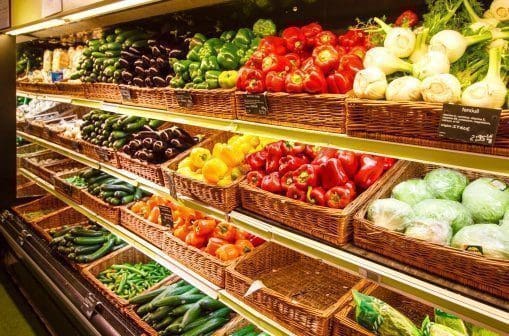 6. Customised Display Products
If you have a specific product you want to display but can't find the ideal display solution, Mills Display can create the perfect unit. Our in-house team can design and manufacture plastic, PVC, textile and wooden products that both look great and make sure that – whatever your requirement – keep your products safe and secure.
7. Customised Signage
Does your retail store or inventory has specific requirements around safety signage? We are capable of creating specific signage to help keep your workforce and customers well informed.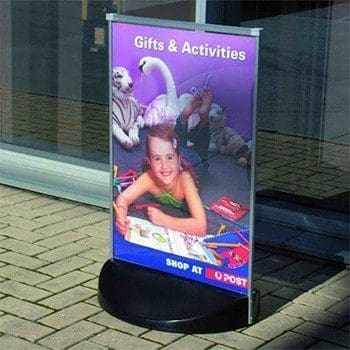 8. Baskets and Stands
When it comes to carrying retail goods, you need to have a range of baskets you can trust to do the job. We have sturdy plastic or wire baskets in several colours and a range of stands to help reduce clutter and facilitate basket storage.
9. Ceiling and Hanging Posters
When you want to hang posters on walls, in window recesses or from the ceiling you need to have systems you can trust to keep the posters in place and not damage your store. Talk to us about the many solutions available to make the most of your whole store when it comes to merchandising and display.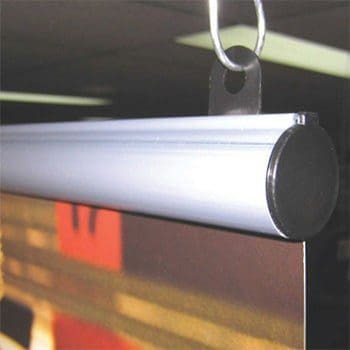 10. Organising Store Layout
Although it's important to keep putting your products in front of your customers while they're inside your store, it's also important to keep the aisles as clear as possible to maintain a good flow. Mobile display units need to be sturdy, stable and safe. And we have a range to suit all styles and requirements.
11. Brochures and Advice
Health and safety is as much about providing the right information as it is the ideal environment. If you are compiling brochures and information leaflets, you'll need to keep them both handy and organised. Use one of our range of brochure holders.
Contact us for more information about Health and Safety Signage NZ
For any enquires or to place your order please contact our friendly Customer Services Team on 09 634 5962 or send us an email to sales@millsdisplay.co.nz. Use our online contact form below for further information. Follow us on Facebook and Google My Business for our latest products and NZ Retail updates. Also, take a look at our 8 innovative retail merchandise display ideas for you.
Do not forget you can also Live Chat in real time to Customer Services with any questions.
Contact Us
For any queries about our range of products or a custom manufacturing project, fill in the form below and we'll get back to you.