Mills Display can supply all the point of sale accessories you require for your retail shelving, display cabinets, signage for your retail products. We can even produce customised products to help enhance your brand. But merchandising takes more then simple hardware. Read our top tips for effective merchandising displays.
Make the most of your store with these effective merchandising displays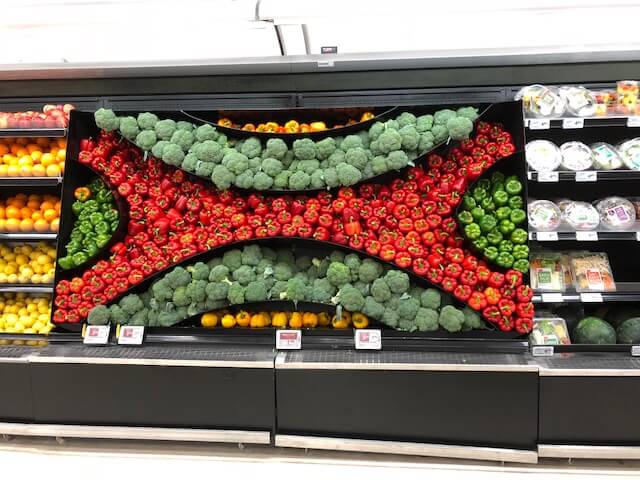 The golden rule is to be innovative…

Customers are bombarded constantly by new products sold through superlatives (the best this, the most that…). It's up to you as retailers to make them stop and think. This is crucial for effective merchandising displays.

Talk to your suppliers

What works for you is going to benefit them too? Ask your suppliers what has worked for other retailers or what they can do to help your merchandisers.

Talk to your customers

Find out how they are using the products and incorporate that into your merchandising. Alternatively, find out any issues your customers have and try to find solutions from your existing stock. Then market those solutions direct to the customer.

Test and measure

Trying new ideas might not work at first. However, if you have a way of gauging how well a merchandising idea is working then you can drop it quickly, adapt it, reinforce it or grow it. Accurate measurement and analysis allows you to be flexible. For effective merchandising displays, you definitely have to obey this rule.

Have long-term strategies

Don't focus on what's working or not working right now. Use point of sale data alongside information canvassed from suppliers, employees and customers. This is how you can create easy-to-access databases on each of your products. You need to know how many items are sold, at what price and when to have a grip on what's working. Do that and you can have seasonal merchandising strategies rather than knee-jerk reactions.

Appeal to the senses

Nearly all the latest trends in in-store marketing and merchandising revolve around the five senses: touch, taste, smell, sight and hearing. This is because of the reaction to impersonal shopping practices of the past. Another reason is the growth of interactive and social media, which helps the effective merchandising displays.

Mix your merchandising strategies according to your products

Your key areas are:
Promoting frequently purchased items to increase customers
Increased margins on high-quality products to push profits
Push impulse purchases to increase value of transactions
Generate better cash flow by pushing greater turnover of top sellers
Back up your store's "narrative" and what you stand for by strategizing around specifics like price, customer service and variety.
Create authority and loyalty with aggressive pricing, comparisons to other stores, loyalty programmes etc.
Generate urgency among customers by pushing seasonal, impulse and media-savvy products.
For more information about how Mills Display can provide you with the right retail display products to support your sales staff, email us or talk to one of our salespeople on Live Chat. Also, take a look at our 8 innovative retail merchandise display ideas for you.
Enquire Now with Mills Display
If you want Mills Display to help your business get a unique look by sourcing the best retail display products from around the world, message or LiveChat us via the website or call us on 09 634 5962.
Follow us on Facebook and Google My Business for our latest products and NZ Retail updates. Also, take a look at our 8 innovative retail merchandise display ideas for you.
Contact Us
For any queries about our range of products or a custom manufacturing project, fill in the form below and we'll get back to you.