Wine Tasting Stand Case Study. Our Team of retail display professionals can help your business find the right product display solution. Call us or visit our showroom at 327A Neilson Street, Penrose in Auckland.
We work alongside many New Zealand businesses to create retail display, point of sale and merchandising products. Our retail display catalogues and website product range can offer practical information.
But nothing beats talking with one of our retail display professionals to discuss how we can help you.
Situation: Wine Tasting Stand solution needed…
One of our customers who operate in the Retail Food environment approached us to manufacture a custom Tasting stand for them. The issue they had was that the stands currently on the market didn't fit their needs.
They had a specific design in mind, and we had the ability to provide this for them. Our customer wanted a wooden stand with a dark stain approximately 650-750mm high and around 900mm wide.
How did we help this local retailer for a wine tasting stand…
We communicated with the customer to establish exactly what they wanted to achieve with the product and to understand how it would look in the retail environment. The Tasting stand needed to be functional and presentable due to the products they were working with.
We were chosen to work with them as we could manufacture the stand to their specifications, and we had been referred to them by another retailer.
The next step was to ensure the design matched their expectations which involved changes from previous stands we had produced.
After consulting with the client, we came up with a solution to their stand issue. This was centred around product storage and portability.
What was the outcome for this Wine Tasting Stand solution…
The solution matched their requirements perfectly and allowed them to store product as well as present it for sampling. They were also able to wheel the stand to any location they needed to and then return it to storage when not in use. This has made the whole process simpler and more manageable for their staff members.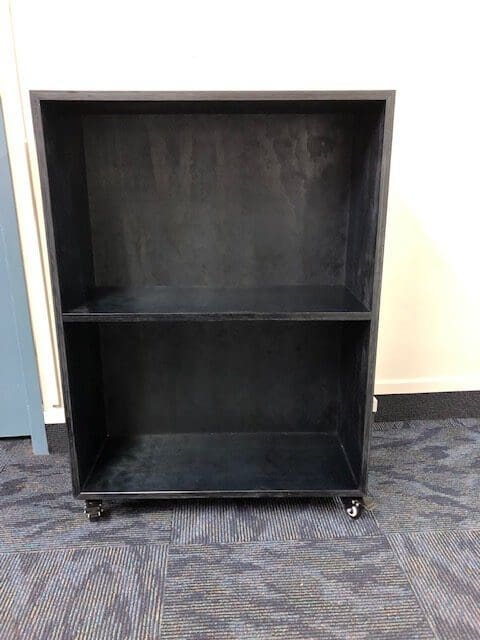 Enquire Now with Mills Display
If you want Mills Display to help your business get a unique look by sourcing the best retail display products from around the world, message or LiveChat us via the website or call us on 09 634 5962.
Follow us on Facebook and visit our Google My Business page for our latest products and NZ Retail updates. Also, take a look at our 8 innovative retail merchandise display ideas for you.
Contact Us
For any queries about our range of products or a custom manufacturing project, fill in the form below and we'll get back to you.