Safety products are a must-have for every business. We have put this article to provide you with our best retail store safety tips.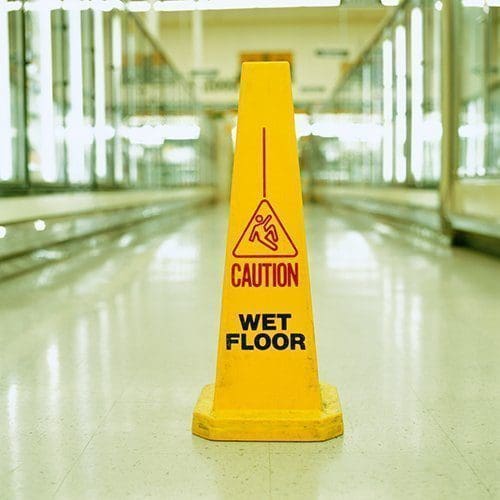 Retail Store Safety Tips Broken Down Into Three Groups
To be a success, your business needs not only to make money but also be a safe and secure workplace. That's why Mills Display stocks everything you need in terms of display and signage to help your customers. It is also your one-stop shop when you need to create a safe working environment for your employees.
Retail store safety tips can be broken down into three groups:
Customer safety
Food safety
Employee Safety
Retail Store Safety Tips For Customers
In any business, there's likely to be spillages or times when floors need to be cleaned during business hours. To keep your customers safe, you should consider getting caution signs and anti-slip mats. We stock caution signs, anti-slip safety mats and mats for checkout areas. This will ensure that, whatever your business has to work with, your customers' safety is still seen as paramount.
Retail Store Safety Tips For Food
Both the hospitality industry and food retail need to source food preparation, presentation and display items from a company it can trust because all items will have to conform to strict food safety standards and regulations. Our best tip for your business is to use an approved, food-grade material.
All our presentation and preparation items – including barrels, impulse stands or platters, or simply bowls, dishes, plates and menu holders – are made of an approved, food-grade material. It is easy to clean and can cope with the temperatures and conditions to which they will be subjected. Ranges of colour-coded chopping boards and knives also allow you to construct plans for council inspections which show your awareness of issues surrounding working with food.
Retail Store Safety Tips For Employee safety
Workplaces can often be high-stress, busy environments that are operated over long periods of time. This means crockery, preparation equipment, utensils, presentation and display gear, needs to be hardy as well as stylish. Our tip for you is to provide your employees with the right safety equipment to carry out their tasks – for example using non-slip safety steps when restocking shelves.
Enquire about the Mills Display Safety Products Range
For any enquires, or to place your order please contact our friendly Customer Services Team on 09 634 5962 or send us an email to sales@millsdisplay.co.nz. Use our online contact form below for further information. Follow us on Facebook and Google My Business for our latest products and NZ Retail updates.
Do not forget you can also Live Chat in real time to Customer Services with any questions.
Contact Us
For any queries about our range of products or a custom manufacturing project, fill in the form below and we'll get back to you.