NZ retail stores update September 2017. Having been in retail for many decades, I cannot help but visit stores and consume retail, even when not officially working. On a recent trip to South Africa I was therefore compelled to see the new developments in Johannesburg, Pretoria (Menlyn Park) and Durban (Umhlanga). These are all major new retail developments in a country known for its strong retailers. My first observation, before delving into store product ranges – and trying to look inconspicuous as there is staff everywhere – was the fantastic 'space' that had been created in many of the new stores and malls.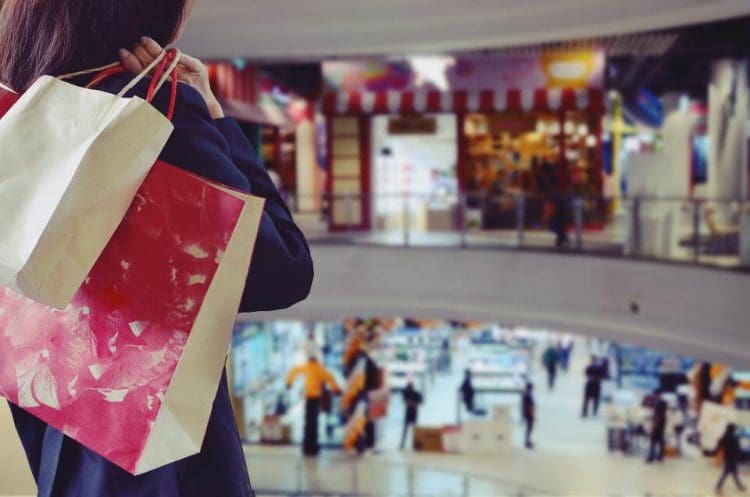 Retail Shopping in 2017 is about "The whole Experience"
Much of the talk around Australian retail at present is about using 'Experience' to combat the threat of stagnant sales and in particular the coming Amazon tsunami.
I have not seen many great new fit-outs or new concepts in the newer Australian malls. I am not sure how the costs of shopping fitting here equate to the costs in South Africa, but there is no doubt South African specialty stores are breaking new ground by creating exciting new concepts in 'good experience' space and with design elements that are fresh and pleasant.
Is it that our shopping centre landlords have been too inflexible in enforcing a standard set of criteria, which does not encourage 'out of the box' thinking and design? Or have we had it too good for too long and become complacent in giving our customers the pleasure of a good experience through design and service?
One of the stand out retailers growing fast is Old Town Italy…
One of the stand out retailers who is growing at a really good pace and expanding throughout South Africa and the world, is a concept named Old Town Italy. It is a large footprint cafe and restaurant that also houses a bakery, a top rate deli, butcher, cheese monger, chocolate shop, wine and cocktail bar plus many interesting collections of home wares and gifting.
So apart from serving delightful, fresh meals, casual dining and snacks with great coffee, it provides a wonderful array of merchandise that is presented in a bold and authentic manner.
It also makes me wonder if our authorities are too stringent in how they allow us to present foodstuff. When one thinks of all the wonderful food experiences available throughout European streets, markets, stores and stalls, are we not too clinical to be authentic?
There are displays and creations evident everywhere in the new South African malls that make for great 'dwell time' as well as creating an environment that encourages us to open our wallets. New and inspiring designs of even Australian and other international retailers seem more adventurous than in Australia. These include Cotton On, Starbucks, Typo, and L'Occtane to name a few!
It seems to me that we have fallen behind in the design of good retail space…
It seems to me that we have fallen behind in the design of good retail space and if we are to maintain a first class 'experience' in bricks and mortar, then we need to increase our adventurousness, our spend and our tolerance of both clinical and compliance standards. The popularity of farmers markets on weekends should be proof that we are tired of stereotype malls and many people are looking for something new. With little interest in conformity and clinical stores without service that pleases all the senses.
So if our bricks and mortar stores are to survive the Amazon invasion, we need to create a level of excitement, experience and enjoyment that brings people back into space that they enjoy being in…if you feel that your retail space is not market leading, then the reason for customers to visit you is diminished!
Can you afford for consumers to be bored with your 'space' and experience?
September 7, 2017 Inside Retail NZ
Enquire Now with Mills Display
For any enquires or to place your order please contact our friendly Customer Services Team on 09 634 5962 or send us an email to sales@millsdisplay.co.nz. Use our online contact form below for further information.
Do not forget you can also Live Chat in real time to Customer Services with any questions.