The Gen Z Shoppers or "future consumers" favour shopping instore over online, according to the latest research by AMP Capital. "Ultimately, they're the future consumers who will influence the direction of retail…"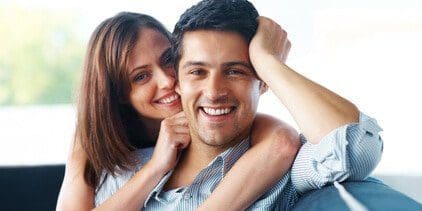 In its annual retail practice report, the global investment manager found that 87 per cent of Gen Z shoppers like or love shopping in store compared to 79 per cent who like or love to shop online.
AMP said future shoppers – adult Gen Z Shoppers – are the next generation of shoppers who are between 18-22 years of age, already earning an income and one step away from starting their full-time careers.
"Ultimately, Gen Z Shoppers are the future consumers who will influence the direction of retail."
The Gen Z Shoppers report said that the future of traditional shopping in bricks-and-mortar stores remains strong but retailers need to adapt their in-store experience to continue to engage with their changing consumers, particularly the tech-savvy future shoppers.
"The research highlights the importance of developing fun, social experiences in-store and the opportunities that emerge once brands and retailers align their online and offline offerings," said Mark Kirkland, MD of AMP Capital Shopping Centres.
According to the report, 53 per cent of Gen Z Shoppers feel more confident when shopping with others compared to 27 per cent of current shoppers, while 61 per cent of Gen Z Shoppers research while in-store compared to 36 per cent of current shoppers.

Meanwhile, Male future shoppers represent a 'whole new ballgame' according to AMP.
Last year, the RRP report found that men love shopping and that this year, 46 per cent of male future shoppers have said they are more interested in staying ahead of popular trends than 36 per cent of their female counterparts.
Male shoppers prefer to shop in groups, with most stating that shopping is a social experience (51 per cent) versus only 36 per cent of male current shoppers.
The research found 56 per cent of male Gen Z Shoppers are more confident when shopping with others compared to 29 per cent of male current shoppers.
"The continued popularity of shopping in store provides a positive outlook for retailers," said Kirkland.
"It's important that, as an industry, we constantly evolve to adapt to the current trends that engage our future shoppers in order to stay relevant.
"It's vital that retailers and shopping centres engage with the digital world to deliver a seamless online and offline experience that will create new and exciting avenues to connect with their customers.
"Trailblazing Australian retailers such as Mecca Maxima and Culture Kings have captured the attention of future shoppers by creating a personalised customer experience that's exclusive to instore.
These are just a few representations of the future of retail although we look forward to seeing more bold ideas from retailers within this innovative space."
The report also found both future and current shoppers are both highly engaged with global issues and value strong ethics and companies with a purpose that goes beyond just selling.
Approximately 70 per cent of both generations prefer brands that give back to society, while 59 per cent of future shoppers agreed they would pay more for sustainable products compared to 48 per cent of current shoppers.
"It also provides useful insights that can be shared across our industry, inspiring innovation and creation of engaging experiences that attract both current and future Shoppers and ensure the continued success of our sector," said Kirkland. Article source: insideretail.co.nz
For our Latest Promotions and Retail Trends join the conversation on Facebook, Twitter and LinkedIn!
Sign up to Our Monthly Deals and RetailHub Newsletter!