Building a competitive advantage in retail industry is key if you're fighting against a rival. So many big stores around New Zealand look and feel very similar – so how can you build a competitive advantage in retail industry over your rivals and how do you make your customers coming back for more?
Mills Display has the experience and knowledge to make sure you have all the basics covered in terms of retail store layout, shop fittings and display products, but we also have a great creative team to help you come up with new ways to sell your merchandise and attract and involve customers.
So, if you're fighting a retail battle against a rival, here are our three key points to break the deadlock and see you forge ahead.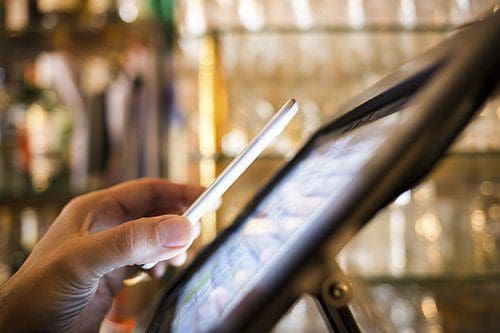 3 Tools for Building a Competitive Advantage in Retail Industry
Building a competitive advantage in retail industry is not easy. We want to help by sharing three areas you should focus on in order to help your business gain an advantage over your rivals.
1. Innovative Displays
Innovation and competitive advantage in retail industry go hand in hand. Innovation doesn't always have to be tied to technology – one of the best ways to beat your rivals is by creating a better relationship with your customer and setting up a dialogue with them in the store.
Your displays don't have to be one-sided conversations, why not get the customer to interact with them by creating some sort of feedback on certain products either at point of sale, or coupled to the display. Custom-create display shelving which shows customers how they can use the products – either by incorporating images or video, or by creating how-to guides which can be supplied alongside the product.
2. Strategic Marketing
Build competitive advantage in retail industry through strategic marketing. Don't just sell products – become the authority on those products. Find yourself airtime on radio stations and in local media talking about aspects of your business or themes linked to your company; hold events where customers can learn more about your products; create campaigns linked to your local community or your area of business.
3. Creative Store Design
One of the key elements for attracting and keeping customers is to help make their experience more enjoyable. By working through your store layout you should be able to help customers skip queues and also point them towards shelving and displays more easily. Or you could jump in with both feet and create café areas, children's play areas, rest areas or entertainment areas to help turn your store into an "experience". Check out our blog post for the top 10 ways to create the perfect retail shop design layout to learn more.
Contact us and we'll help you build a Competitive Advantage
For more information on how Mills Display can help your business build a competitive advantage in retail industry, contact us online, call us on 09 634 5962 or call in to our Auckland showroom at 327A Neilson Street, Penrose. Stay up to date with our latest news by following our Facebook, LinkedIn, Twitter, and Google + pages.
Contact Us
For any queries about our range of products or a custom manufacturing project, fill in the form below and we'll get back to you.