There are a few elements to consider when opening a pop up store. The retail landscape is changing rapidly around the world – and you'd have to have been living under a rock not to have noticed more people who taking the approach of opening a pop up store in New Zealand.
Ranging from food-trucks to short-term leases on vacant high street space, the types of pop-up stores are as varied as retailers' imaginations – but the returns can be excellent.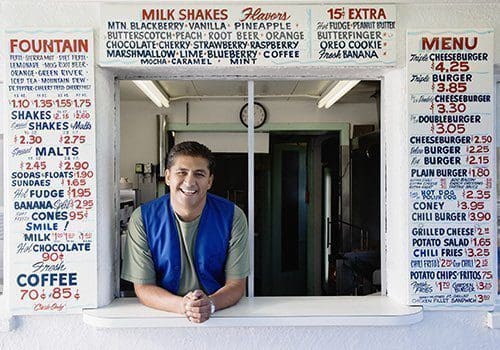 5 Reasons for Opening a Pop Up Store:
Launching an idea or product on a small scale to test the waters.
A branding and PR exercise for a well-established company.
Adapting to the more "nimble" landscape of digital media by showing a creative marketing strategy.
Aiming for a short-term presence to take advantage of a specific occasion (e.g. festival, farmers market or sporting event) or season (Christmas shopping, summer beach traffic)
Creating a collaboration or synergy with a relevant business.
Whatever your reason is for setting up and opening a pop up store, it's important that you do your homework both about where you intend to trade to make the most of foot traffic, and about your retail store layout, display stands, fittings, fixtures and products.
So, to help you get started on the road to launching your business's new innovation, here's Mills Display's 12-point guide to the vital elements behind successfully opening a pop up store.
12 Key elements behind successfully opening a pop up store
1. Location:
Nothing is more important than choosing somewhere with high foot traffic in an area suitable for what you're selling. That said, you don't have to take the traditional route and refit a high street shop space – why not consider converting a shipping container or a vehicle to stand out from the crowd? Just remember that making the most of a non-retail space might require customised solutions in terms of display cabinets and merchandising.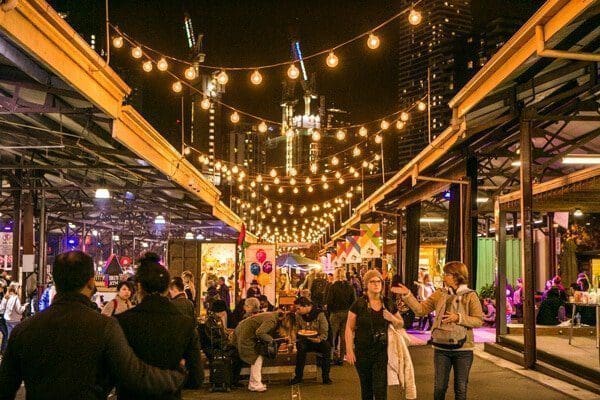 2. Brand consistency:
You've really got two options in terms of branding: to go all-out to look different to instil that "must-buy-now" feeling among shoppers who see you as a temporary store, or to use the pop-up store as an extension of your established brand. In either case, you need to be able to create a buzz around the pop-up and that takes creative signage and displays.
3. Mobility:
The basic intention of opening pop up store is to take advantage of either a space or a season to increase turnover and brand awareness before moving on to somewhere different or waiting for another suitable time. It's important therefore to make sure you have portable display stands, fixtures and fittings which can be broken down easily and quickly to be stored safely – and then reassembled simply when it comes to "popping-up" again.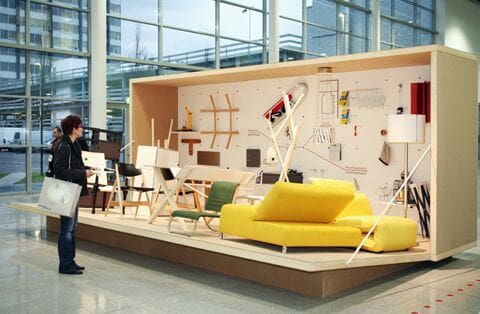 4. Vibrancy:
If you're only going to be open for a short time you simply have to make a splash. This might mean creating customised displays or purpose-made packaging for retail products which reflect the pop-up experience.
5. Sell the experience:
Opening a pop-up store is the perfect occasion to inform your customers about your business and what you sell. Contact your suppliers to try to get them to supply marketing materials – just don't forget that you'll need to be able to display them well.
6. Security:
You need to be able to safeguard your products in an environment you're not necessarily used to trading in. For example, moving out of a shop to a stall in a pedestrian mall means having to deal with a lot more casual foot-traffic so you need to remember to have more secure methods of displaying products on racks and shelves.
7. The Basics:
While you're working out the big-picture themes, it's still important to remember the basic elements of retail. It's all very well having the coolest food-truck in town or the perfect pitch at a summer beach festival, but you'll still need those safety signs in case of spills and a box of cable ties. Read more about our safety products in this blog post.
8. Point of sale:
The aim of the game is always to make money so you need to make sure you've still got your labelling and pricing under control as well as having a simple and quick way of taking sales. And no matter how much effort you've taken to create a hi-tech mobile payments app – the customer experience will often be determined by small things such as having bag dispensers or queue control at your point of sale.
9. Teamwork:
A great way to limit costs is to create a pop-up store in someone else's business – providing, of course, it's a good match. For example, restaurants or accommodation providers with high foot traffic can provide space and the shared experience can help with marketing and boost both brands. Just remember that your displays and packaging for retail products will have to fit in both with your brand and with the other business.
10. Working with food:
One of the typical ways to create a buzz around a pop-up is by introducing food and drink – even to a business which doesn't usually do this. Offering a coffee or snack keeps the customer engaged and allows you more time to make a sale, get contact details or provide more information. It's vital if you're a business which doesn't usually work with food, though, to source food preparation, presentation and display items which are durable, in keeping with your branding, and up-to-the-mark in terms of health and safety.
11. Make a connection:
The temporary nature of a pop-up store makes it the perfect opportunity to get to know your customers and ask them for feedback. This means training your staff, getting and displaying suppliers' info and providing the means to get contact details from people visiting the store.
12. Marketing:
No matter how much effort goes into creating the store, you still need to tell people about it. Social media is the perfect place to start, but it's easy to forget the basics – such as creating posters, fliers and other marketing material to place in your other stores.
Contact Mills Display For more Information
If you're thinking about setting up and opening a pop up store, Mills Display has a comprehensive range of all merchandising material to help get you started. If you need a more customised approach to kitting out your new space or packaging your existing products you can talk to our custom manufacturing team. Also check out our guide for successfully setting up and opening a store.
Contact us on +64 9 634 5962, call into our Auckland showroom at 327A Neilson St, Penrose, email us at sales@millsdisplay.co.nz or livechat with us via the website. Use the online contact form below and one of our team members will give you a follow up!