The Mills Display showroom at 327A Neilson Street, Penrose in Auckland is the perfect place to see years of experience. We work alongside many New Zealand businesses to create retail display, point of sale and merchandising products. Our retail display catalogues and website can offer practical information, but nothing beats sitting down with one of our retail display staff to discuss how we can help you.
1. We can talk through all your retail display challenges
Over the years, we've come across most retail display challenges and created, customised or provided solutions to them all. If you have a problem, you don't have to know the answer straight away. You can just outline it to us and we'll find the right product to suit your business.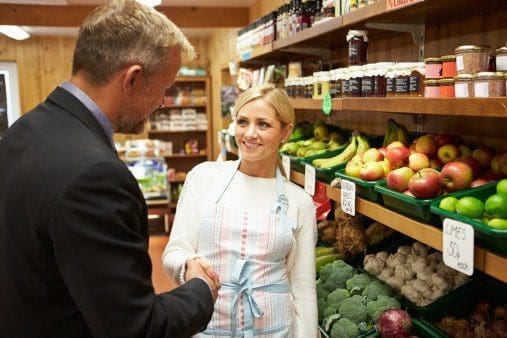 2. We can discuss how your business operates
By building a relationship with Mills Display, you'll find that we can troubleshoot parts of your business before you even know there's an issue. For example, when a butcher recently came in to buy trays and tickets, he was talking about a new range of pies and we were able to show him shelf management items which would allow them to be displayed well in his fridge.
3. You can get inspired
The showroom is designed to show off as much of our range as possible – which is so much more user-friendly than leafing through a catalogue. If you're opening a new store or looking to make a change in an existing business, it can be useful to see, feel and handle new products to see how they might fit into your overall vision.
4. You can see how products work
There's only so much information that you can gain from online research – sometimes it's good to actually see and feel how a product will work. Our showroom has been set up so you can see how the widgets used in the print industry operate, how display stands, ticket frames and dump bins fit together and see for yourself the finish and detail on items.
5. You can see products working together
Because the showroom is also set out in specific themes, you can also get a feel for how certain products work together or suit a specific theme. This is particularly useful for food presentation and preparation items so you can develop an overall look to your business.
6. We can discuss customised products
Customers have come to expect personalised service in all types of retail environment which has led to more businesses looking to create a less formulaic image around their brand. In the Mills Display Showroom you can see the variety of customisable products (such as shopping baskets, which can be coloured or branded with company logos) as well as gaining inspiration for entirely custom-designed products which we can manufacture to your specifications.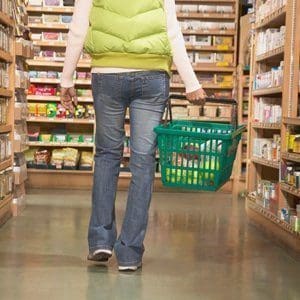 7. You can source peculiar products for one-off events
Occasionally, people staging events such as exhibitions or plays have found Mills Display to be an ideal place to source items such as fake fruit and produce display accessories. Again, if you have an idea, simply ask us what we have which might fit your bill.
8. See what's available from our sister company
You will get a good idea for what's available across the full Mills Display range and that of our sister company IFP Group, which specialises in industrial plastic injection moulding, industrial storage and warehousing products. It might not seem immediately important, but IFP Group's products show some of the capabilities of our own in-house design and manufacturing team and can offer inspiration for custom-created display solutions.
9. Put a face to a name on an email
Mills Display prides itself on a personal, professional and friendly service – and that means getting to know our regular customers. So if you're a rep out on the road, you've been referred to us by someone else, or you're a small business owner looking for inspiration for your store, call in to the Penrose showroom between 8.30am and 5pm, Monday to Thursday, and meet the team.
If you can't get to the showroom straight away, you can get plenty of inspiration about Mills Display's services and products. By downloading a catalogue, emailing us or talking to one of our salespeople on Live Chat. Also, take a look at our 8 innovative retail merchandise display ideas for you.
10. Great cup of coffee and expert advice
Visit our showroom for coffee and expert advice to update your store. Book to visit our newly re-vamped showroom to see a wide range of new and innovative products. Our showroom is open 8.30am – 5.00pm Monday to Friday and we look forward to seeing you soon!
Enquire Now with Mills Display
If you want Mills Display to help your business get a unique look by sourcing the best retail display products from around the world, message or LiveChat us via the website or call us on 09 634 5962.
Follow us on Facebook and Google My Business for our latest products and NZ Retail updates. Also, take a look at our 8 innovative retail merchandise display ideas for you.